Hello Lovely Family. Welcome to the month of love and we start this month with the theme: "Thanksgiving", just dig in.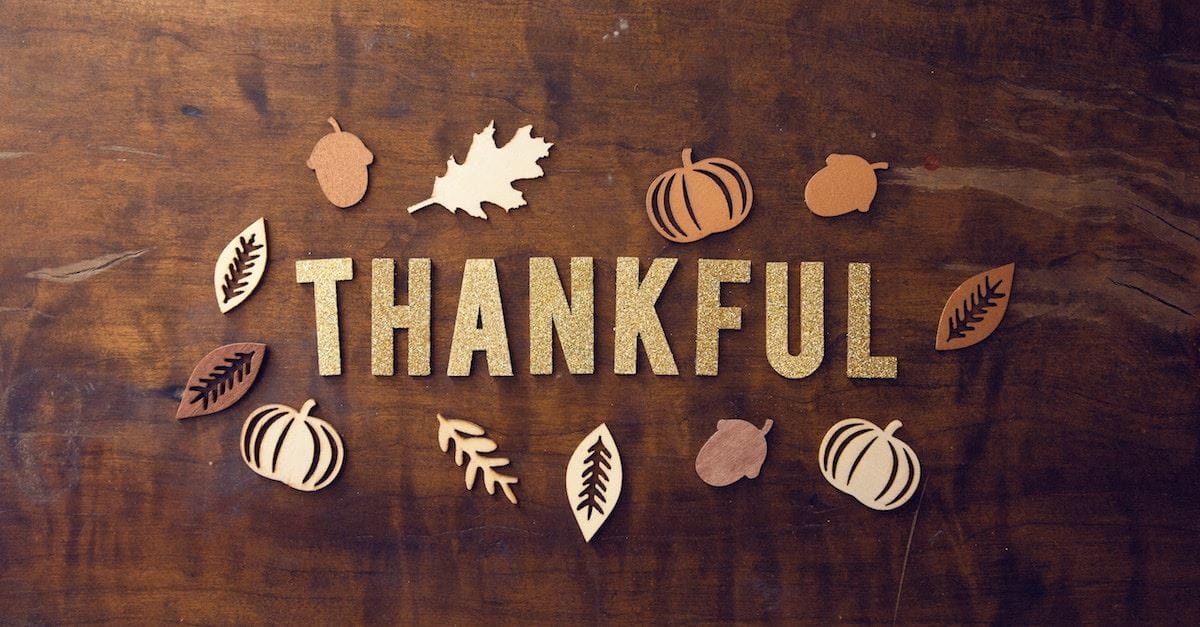 If you were to search the internet for the meaning of thanksgiving, you would find a myriad of different meanings, etymology and usage and surprisingly I have found that praise and thanksgiving are different. This post was initially titled #Praise but I felt #Thanksgiving was more encompassing; you can do further research on your own.
In simple terms, thanksgiving is gratitude, it's saying I am grateful Lord for all that you have done for me and all that you are currently doing. It's being thankful to God for all that He brings your way. We are often immersed in our own problems, hard times, crisis and adversities that we forget to be thankful for all that we have been given.
We are often lost in the cycle of always wanting more and when we get more, we often need more; never satisfied, never stopping to say thank you. How many times do we forget to thank God for the many things He has done for us instead we complain about the ones He has not done for us? The Igbos have a saying that is loosely translated as: "if someone praises a man for what he has done, he will do more." It is about learning to thank God for all the little things He has done for us, appreciating the fact that He bestows his manifold blessings on us.
How many times have we rushed out of our homes in the morning without stopping to say thanks to God for all He has done for us? How many times do we remember God only when we need a favor from Him and when He does answer us, we tend to forget Him? All the hours we spent at His temple pleading, crying, entreating and making promises are all forgotten in the enjoyment of His blessings. When He doesn't heed to our requests, we question Him. Does He bless us, so that we can forget Him? He doesn't eat food or need our wealth; all we have and are comes from Him, He who is sufficient for us. All He asks in return for all the good things He has given us and all the blessings He has bestowed upon us is a worthy sacrifice of praise. He wants us to be truly thankful for the little gifts He gives us, to appreciate Him.
The Eucharistic prayer Common Preface IV better explains it. It goes thus:
"It is truly right and just, our duty and our salvation,
always and everywhere to give you thanks,
Lord, holy Father, almighty and eternal God.

For, although you have no need of our praise,
yet our thanksgiving is itself your gift,
since our praises add nothing to your greatness
but profit us for salvation
through Christ our Lord."
Being thankful to God adds nothing to who He is neither does your inability to be grateful take away from him. He has no need of your thanksgiving offering, all our praises and thanks benefit us at the end.
It's often hard to be thankful when adversities arise, when things don't seem to go on well and it feels like all your hard work isn't paying off but the way to maintain a thankful heart is how you look at the situation; if you feel like you are all alone and there is no one to help you or a way out of the situation you end up with fear and anxiety and that leaves no room for thanksgiving. However, if we look at the troubles knowing that there was someone, we could call on who had the resources and strength to make a difference; hope replaces the fear and we are able to be thankful even in the midst of our difficulties.
Today we are called to develop a heart that is full of praise, a mind that is constantly full of thoughts on all God's blessings and to always remember that even though God says No to our request or prayers, it's still an answer. He knows best. He is our All in all; He alone is enough. He says: "Be still and know that I am God." It is time to stop worrying and complaining and start praising and thanking God from the depth of our hearts. It's time to worship him with songs, hymns and psalms.
Make a conscious effort to be thankful. A grateful heart is a magnet for miracles.
See you all in two weeks as we continue this exciting journey. God bless you all and do not forget that God loves you more than you can ever imagine.
Please don't forget to share, like, drop a comment and also tell a friend to tell a friend to read.
Image credit: Google